POWDERFUL® NISEKO Bilingual Branding Project

"Powderful® Niseko" is a branding initiative for private enterprises in the ski resort of Niseko, on the northern Japanese island of Hokkaido.
The branding project has four parameters:
Promote Niseko as a winter sports location for international and Japanese visitors
Product differentiation of the famous quality of Niseko "light powder" snow, which is highly conducive for skiing and touted as the best snow in Eastern Asia.
Increase arrivals in the post-Covid-19 seasons and recreate the visitor base for the local property investment market.
Create a Branding universe that is bilingual in English and Japanese, to appeal to both domestic and international sports tourism.
The basic concept of "PowDerful® Niseko" was created in the first half of October of 2020. The first promotional release, on T shirts on sale at Niseko hotels, started in the third week of October 2020.
The central slogan "PowDerful® Niseko" was devised to combine the following:
Promotion of the famous "Niseko powder snow" which is known for being lighter than snow in other regions, for the purpose of traditional skiing as well as snowboarding.
Promotion of an image of strength in the tourism and property markets.
"パウダフルニセコ "は、北海道ニセコのスキーリゾート地から発信する民間企業のためのブランディングプロジェクトです。
このブランディングプロジェクトには4つのパラメータがあります。
1. 外国人観光客や日本人観光客に向けて、ニセコをウィンタースポーツの拠点としてPRする。
2. スキー場での滑走性が高く、東アジアで最高の雪と称されるニセコの名雪「ライトパウダー」の商品差別化。
3. COVID-19 シーズン以降の来場者数を増加させ、地元の不動産投資市場への訪問者数を再構築する。
4. 国内外のスポーツツーリズムにアピールするために、英語と日本語のバイリンガルなブランディングユニバースを作成する。
2020年10月前半に「パウダフルニセコ」の基本コンセプトを作成。ニセコのホテルで販売されているTシャツでのプロモーションリリースは、2020年10月第3週から開始された。
中央のスローガン「PowDerful Niseko」は、以下を組み合わせて考案しました。
1. 他の地域の雪よりも軽いことで知られる名物「ニセコパウダースノー」を、スノーボードだけでなく伝統的なスキーを目的としたプロモーション。
2. 観光・不動産市場における強さのイメージの訴求。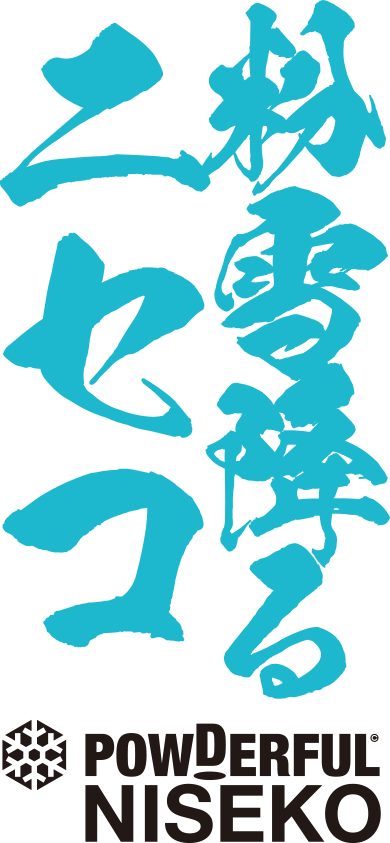 With the above objectives in mind, the slogan combines the English words "Powerful" and "Powder" into "PowDerful."
The Japanese expression, "パウダー降る" pronounced "Powdafuru" is homonymic and cognative/equivalent in meaning to the English, with the written Japanese kanji meaning "(snow)powder is falling"
This combination of meaning and pronunciation makes the slogan and the wider branding campaign applicable to 120,000,000 Japanese-language speakers as well as more than 1,130,000,000 English speakers worldwide.[1]
[1] https://www.ethnologue.com/guides/most-spoken-languages
上記の趣旨をふまえ、スローガンは、英語の "Powerful "と "Powder "を組み合わせて "PowDerful "としました。
「パウダー降る」という日本語表現は、「パウダフル」と発音する英語と同義語であり、「粉(雪)が降っている」という意味にもなっています。
このような意味と発音の組み合わせにより、スローガンをはじめとするブランディングキャンペーンは、日本語話者である1億2,000万人、英語話者である11億3,000万人以上の世界中の人々に適用されています。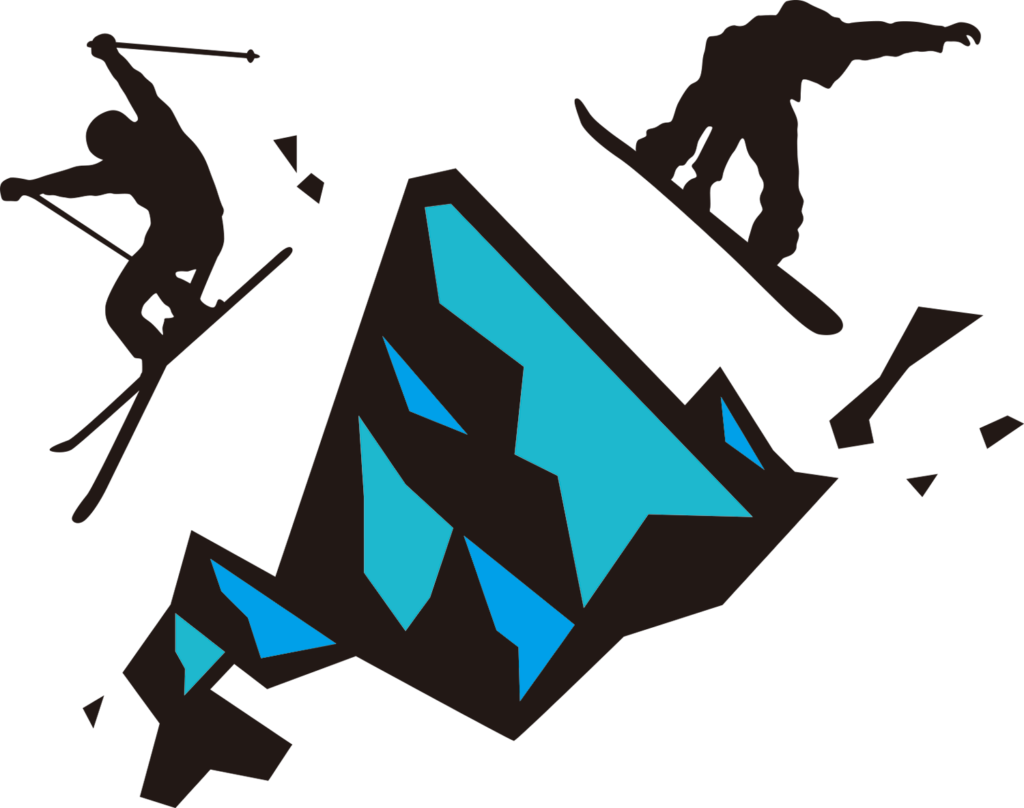 The main slogan of "PowDerful Niseko" is surrounded by the following elements:
A Diamond-shaped map of the island of Hokkaido, highlighting the geography and the value of property in the area.
Snowflake design that contains six arrow shapes leading to a meeting point in the center, signifying visitors converging on a snow-covered Hokkaido from six populated continents of the world: Asia, Australia, North America, South America, Africa, Europe.
Contrasting diamond-shapes highlighting the brightly-lit peaks and shadowed valleys of Hokkaido's mountains
Figures of a traditional skier as well as a snowboarder.
Inclusion of the smaller islands of Hokkaido that were occupied by Russia at the end of WWII, yet still claimed by Japan as sovereign territory. These are represented as ice-like slivers just beyond the tip of the snowboard.
A floating letter "D" that has drifted into the word "powerful" in the same spirit as snow falling, or a ski lift gondola ferrying skiers to the peak.
"パウダーフルニセコ"のメインスローガンは、以下の要素で囲まれています。
北海道の地形と財産の価値を強調したひし形の地図をデザインし、北のリゾート地を強調しています。
雪の結晶をモチーフにしたデザインは、世界6大陸から雪に覆われた北海道に集う人々を表現しています。アジア、オーストラリア、北米、南米、アフリカ、ヨーロッパの6つの大陸から、雪に覆われた北海道に集うことを意味しています。
北海道の山々の明るく輝く山頂と陰影のある谷間を対比させたダイヤモンドシェイプ。
伝統的なスキーヤーだけでなく、スノーボーダーの姿も。
第二次世界大戦末期にロシアに占領され、日本が主権を主張している北海道の小島を含む。これらはスノーボードの先端から先にある氷のような切れ端として表現されています。
しんしんと降り続く雪や、スキーリフトのゴンドラがスキーヤーを山頂まで運ぶことをイメージし、「パワフル」という言葉の中に「D」の文字が浮かんでいます。